Introduction of Cold-formed Thin-walled Steel Multi-storey Residence
Enterprise Introduction
Worthington Modern Steel Structure Manufacturing Co., Ltd. was founded in March 2011 with a registered capital of RMB 100 million. It is a professional light steel company, which is a product research and development, scientific and technological innovation, standard design and intelligent service set up by Hubei Modern Urban Construction Investment Group and American Worthington Industrial Group Assembled construction enterprises.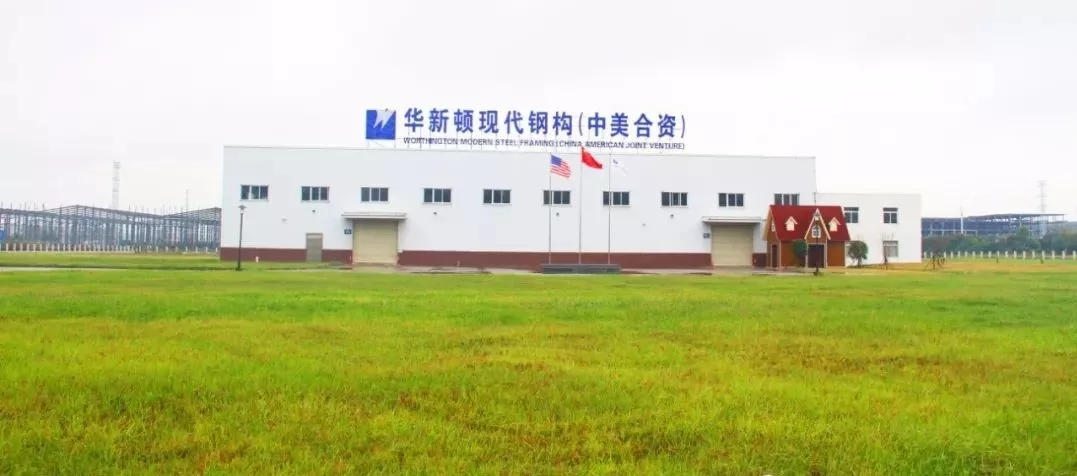 Worthington Modern Steel Structure Manufacturing Co., Ltd. relies on the strong strength of Worthington Industrial Group and advanced technology research and development force, has a well-skilled Watson Integrated Building Technology System (W-IBS). Worthington Modern W-IBS Light Steel Structure Production Base is located in Xiantao City, Hubei Province, China and Canada Science and Technology City. It is a demonstration base for light steel structure teaching and research, production and application of Wuhan University of Technology.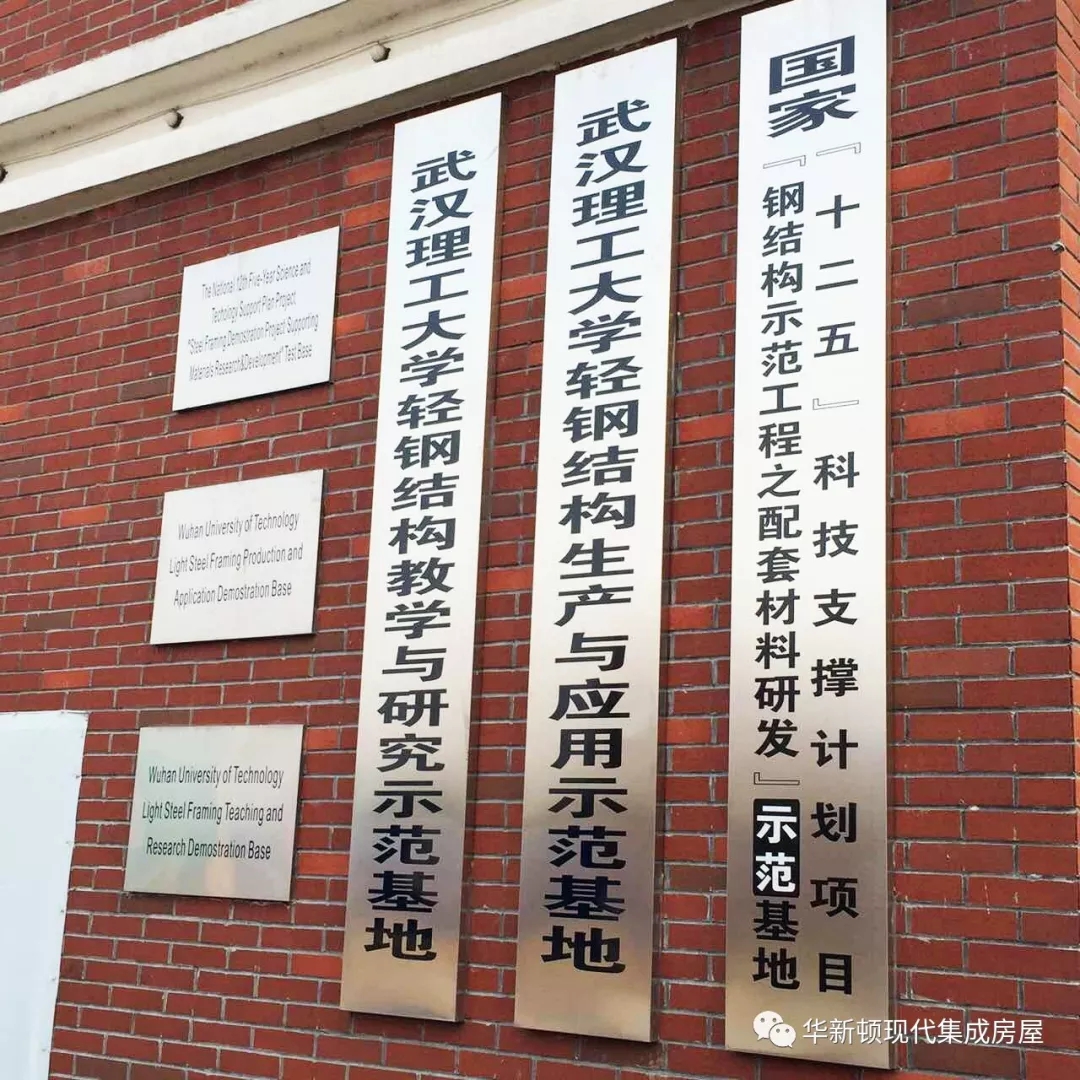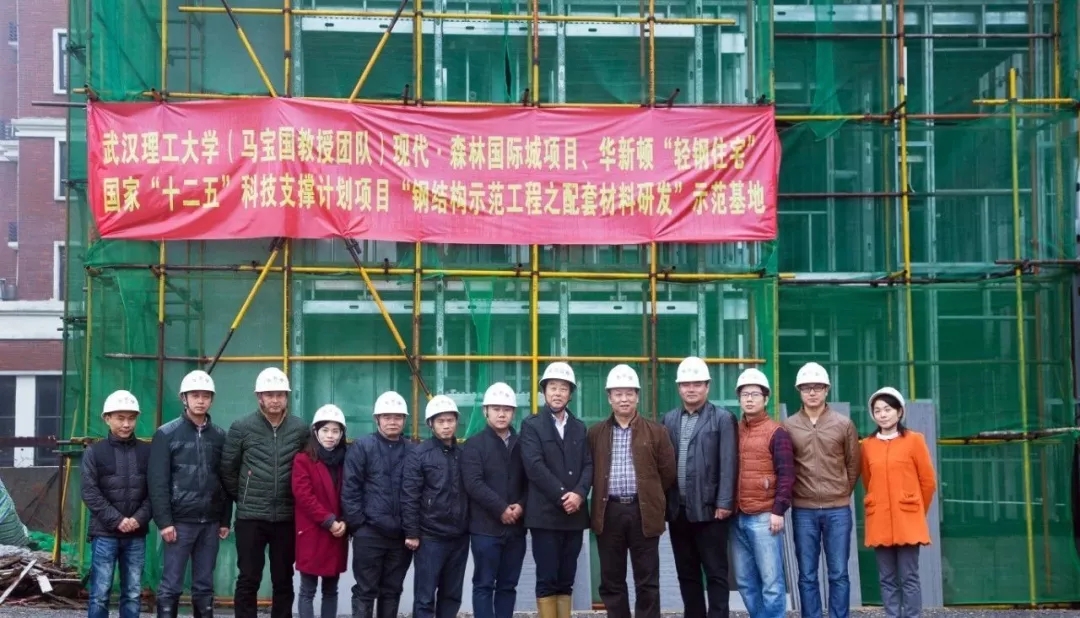 The company has introduced five world's top light steel processing production lines, mainly engaged in apartments, hotels, military barracks, student dormitories, hospitals, teaching buildings, embassies, new rural construction houses, residential buildings and other types of light steel structure building manufacturing, processing, sales and installation.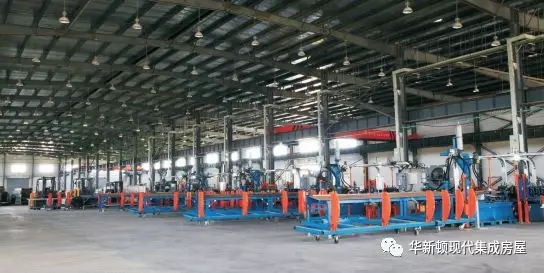 The five-storey cold-formed thin-walled steel residence in Xiantao Modern Forest International City, Hubei Province, is a model of light steel multi-storey residence carefully constructed by Worthington Modern.
Project Background
In April 2011, the Housing and Urban-Rural Construction Department of Hubei Province organized an expert review meeting. The experts at the meeting believed that multi-storey cold-formed thin-walled steel residential buildings had the advantages of low carbon, energy saving, material saving, environmental protection, good seismic resistance and suitable for industrial production.The evaluation of W-IBS cold-formed thin-walled steel structure system was unanimously approved. It is suggested that "after the completion of the five-storey light steel residential project of Forest International City and the summary of Engineering experience, it can be gradually popularized and applied in the whole province and even in the whole country".
Project introduction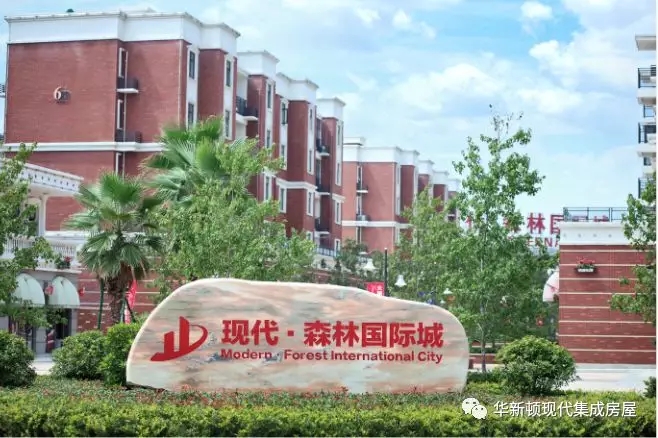 Five-storey Light Steel Residence in Modern Forest International City
Environmental Protection, Low Energy Consumption and Great Handwriting
Architectural Type: Light Steel Structural Architecture
Building area: 20072㎡
Modern Forest International City steel structure residences are all five-storey garden-style houses, with a total floor area of 20072㎡, three-level fire protection, 50-year service life of structural design and type C buildings. The seismic fortification intensity is 6 degrees, the design earthquake grouping is the first group, the design basic earthquake acceleration value is 0.05g, and the structural safety level is 0.05g. Class II, Class C for foundation design and Class III for site design。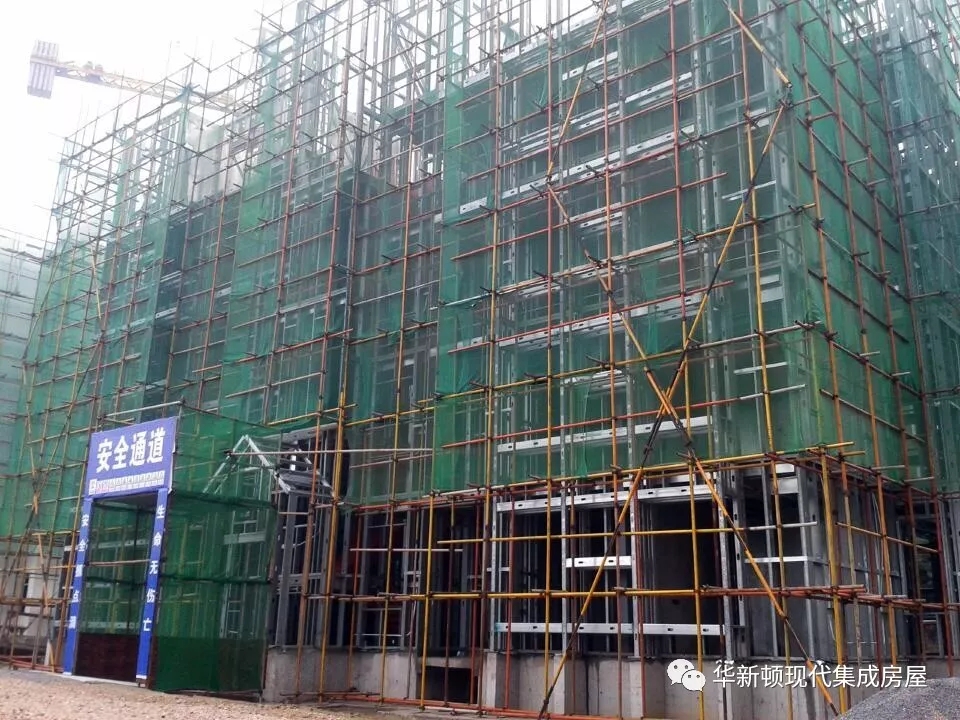 The five-storey light steel residential project of Modern Forest International City is located at the high end. It is a cold-formed thin-walled steel multi-storey residential model project built by Worthington Modern in Xiantao City. The projects are all constructed by W-IBS.From design to processing, to installation and construction, Worthington Modern presents its W-IBS technology system to consumers perfectly, which strongly supports the market positioning of developers in developing high-end products.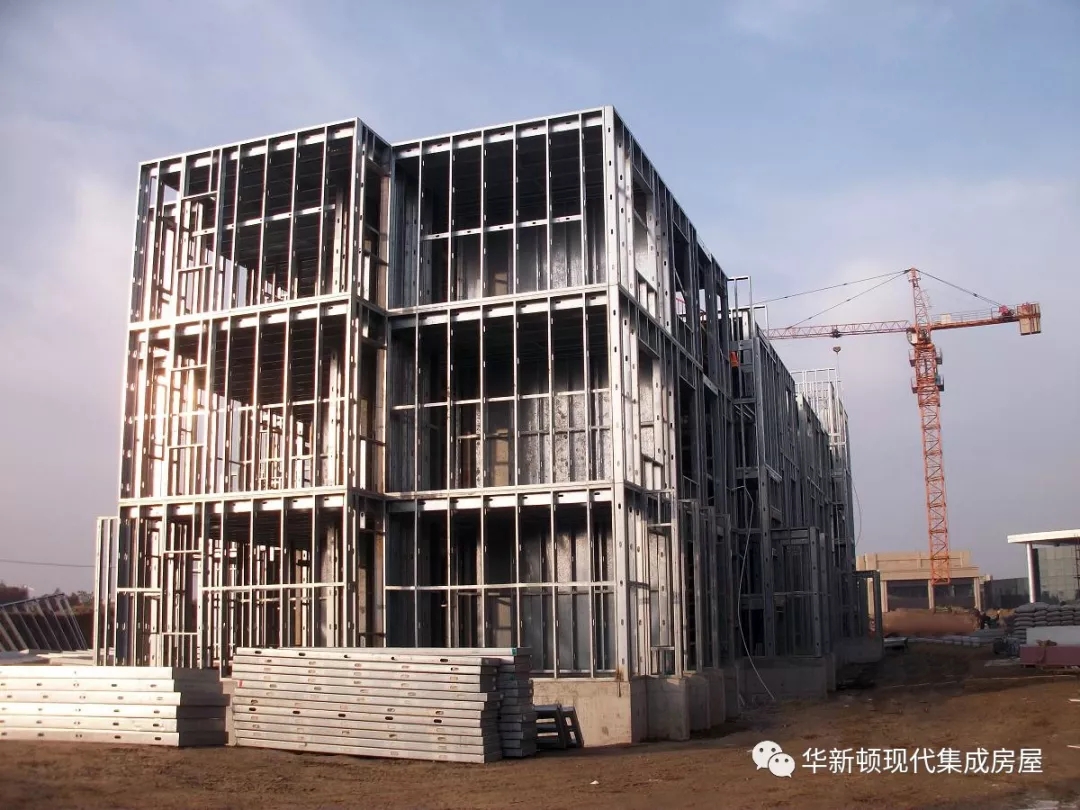 The multi-storey cold-formed steel structure system is a multi-ribbed slab-wall system.The system uses "ribs" (cold-formed steel wall columns with spacing of 400-600 mm, floor beams and roof beams) to bear gravity loads and requires vertical and horizontal axis alignment to directly transfer gravity loads. The lateral forces generated by seismic and wind loads are resisted by "slabs" (shear wallboards of various types) to make full use of in-plane rigidity. The characteristics of high degree.The force analysis of the system is clear, which is convenient for structural analysis and design simplification.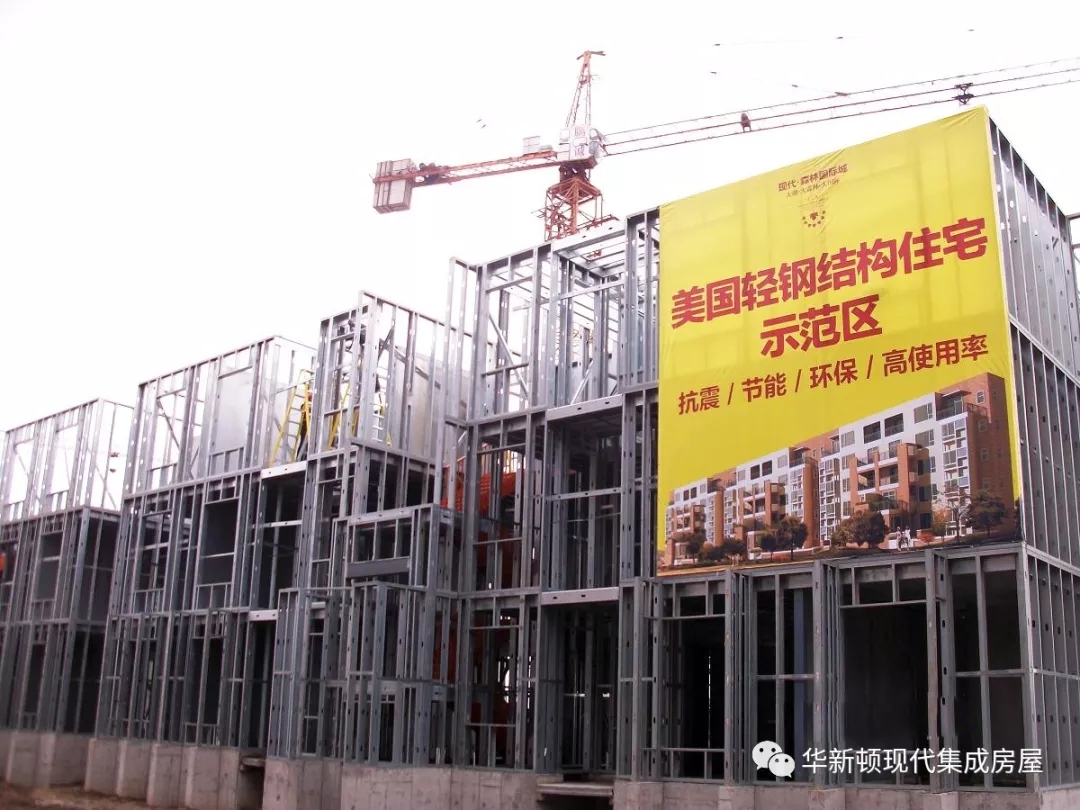 During the construction of the project, American engineers participated in the whole process of construction technology guidance.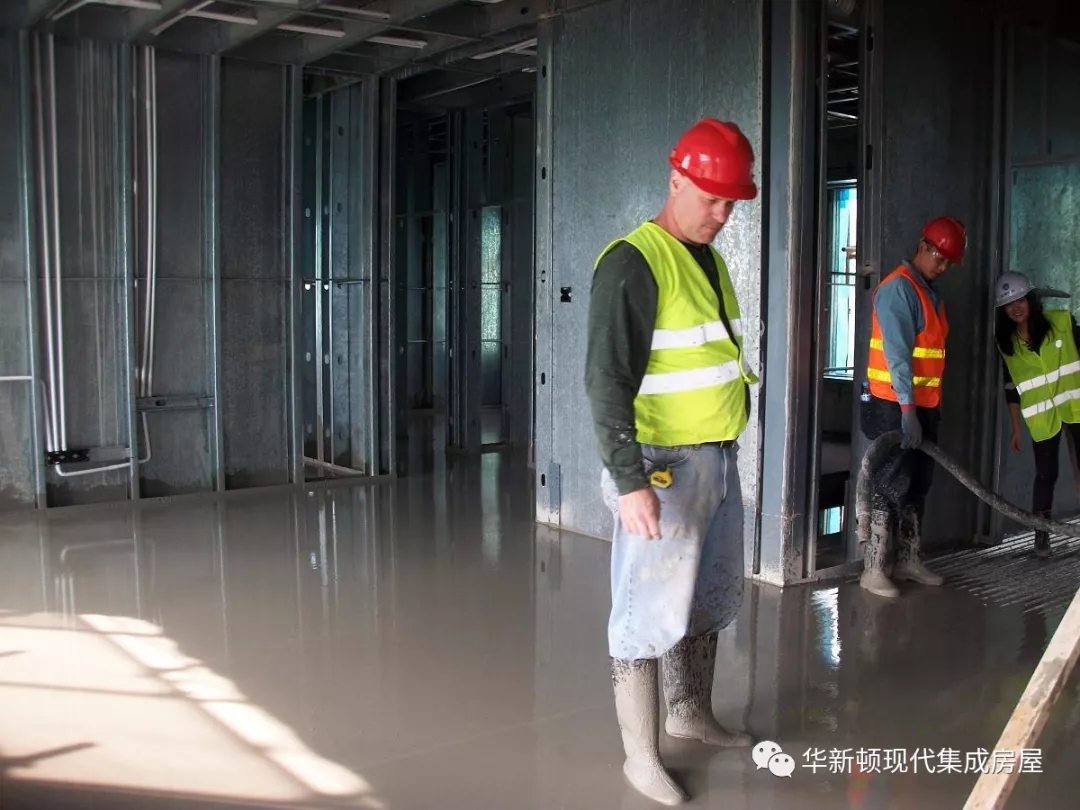 Professor Xu Lei of Waterloo University in Canada, the general consultant of the company, also participated in the whole process of technical support, and the project was strongly supported and recognized by Academician Zhou Xuhong.